Case Initial Text 1
If you invested in IEP and have substantial losses, or have knowledge that may assist the firm's investigation, submit your losses »
CLASS PERIOD
08/02/2018 - 05/09/2023
LEAD PLAINTIFF DEADLINE
07/10/2023
Hagens Berman has filed a complaint alleging that Icahn Enterprises (IEP) failed to disclose to investors that: (1) IEP was inflating its net asset value ("NAV"); (2) the company was using money taken in from new investors to pay dividends to old investors; and (3) as a result, the company would become the subject of criminal and/or regulator scrutiny.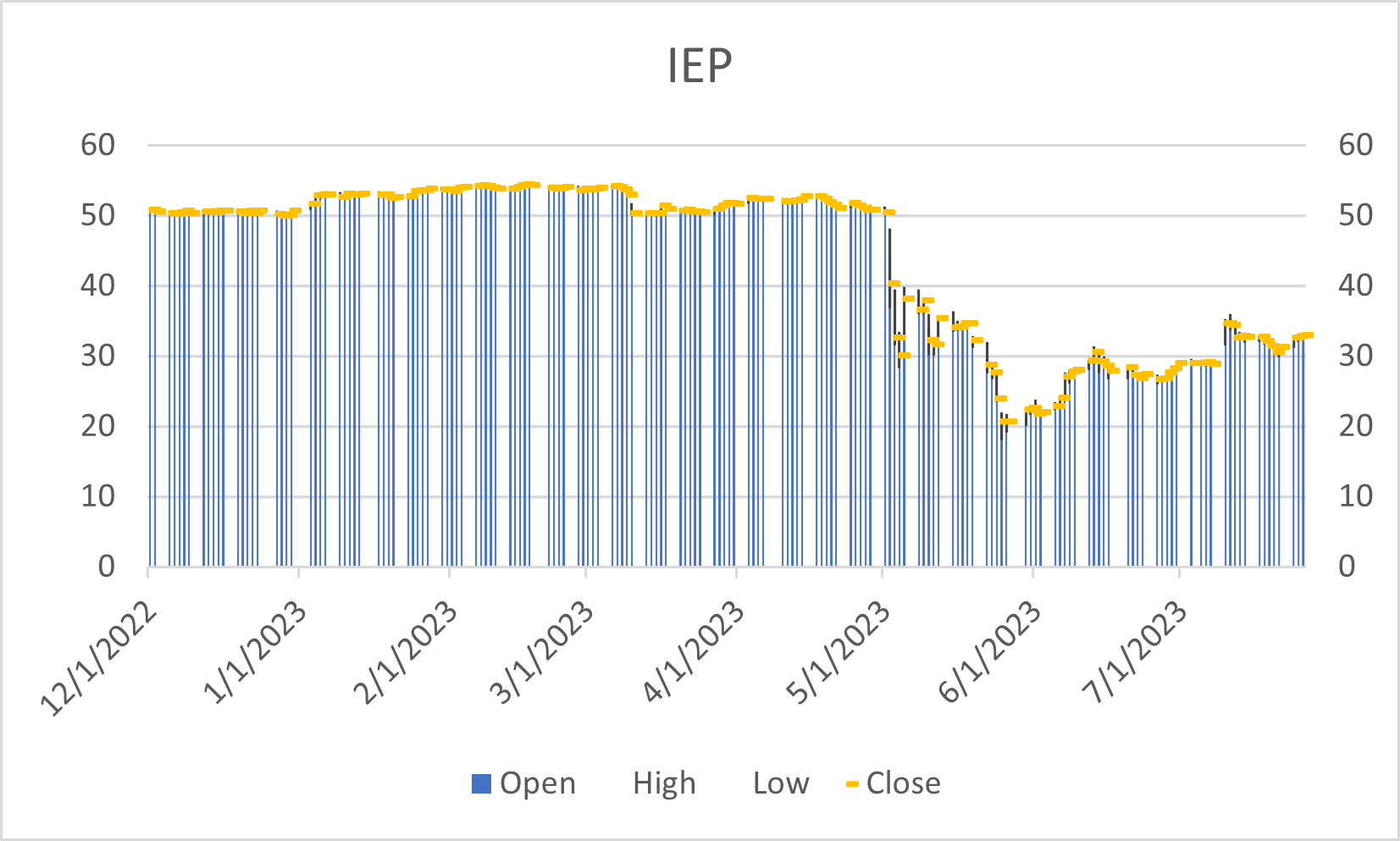 Investors began to learn the truth on May 2, 2023, when Hindenburg Research published a scathing report concluding that IEP (1) is a "ponzi-like economic structure[]" and (2) inflates its NAV "due to a combination of overly aggressive marks on IEP's less liquid/private investments and continued year to date underperformance." 
Hindenburg cited two examples of improper marks.  First, "IEP owns 90% of a publicly traded meat packing business that it valued at $293 million at year end" while "[t]he company had a market value of only $89 million at the time."  Second, IEP valued its auto parts division (which owns Auto Plus) at $381 million in December 2022 (a month before Auto Plus filed for bankruptcy) and, given the $238 million in creditor claims, concluded "we expect IEP's $381 million mark will be written down significantly further."
Then, on May 10, 2023, IEP announced that it recorded a non-cash charge of $226 million related to Auto Plus and said that its "remaining equity investment in Auto Plus is now worth $0." IEP also revealed that the U.S. Attorney's office for the Southern District of New York is seeking production of information relating to it and certain of its affiliates' corporate governance, capitalization, securities offerings, dividends, valuation, marketing materials, due diligence and other materials.
These events have driven the price of IEP depositary units sharply lower.
If you invested in IEP and have substantial losses, or have knowledge that may assist the firm's investigation, submit your losses.
Whistleblowers: Persons with non-public information regarding IEP should consider their options to help in the investigation or take advantage of the SEC Whistleblower program. Under the new program, whistleblowers who provide original information may receive rewards totaling up to 30 percent of any successful recovery made by the SEC. For more information, contact Reed Kathrein at 844-916-0895 or IEP@hbsslaw.com.
FREQUENTLY ASKED QUESTIONS ABOUT THE CASE
WHAT SHOULD I DO?
AM I ELIGIBLE?
CAN I PARTICPATE?