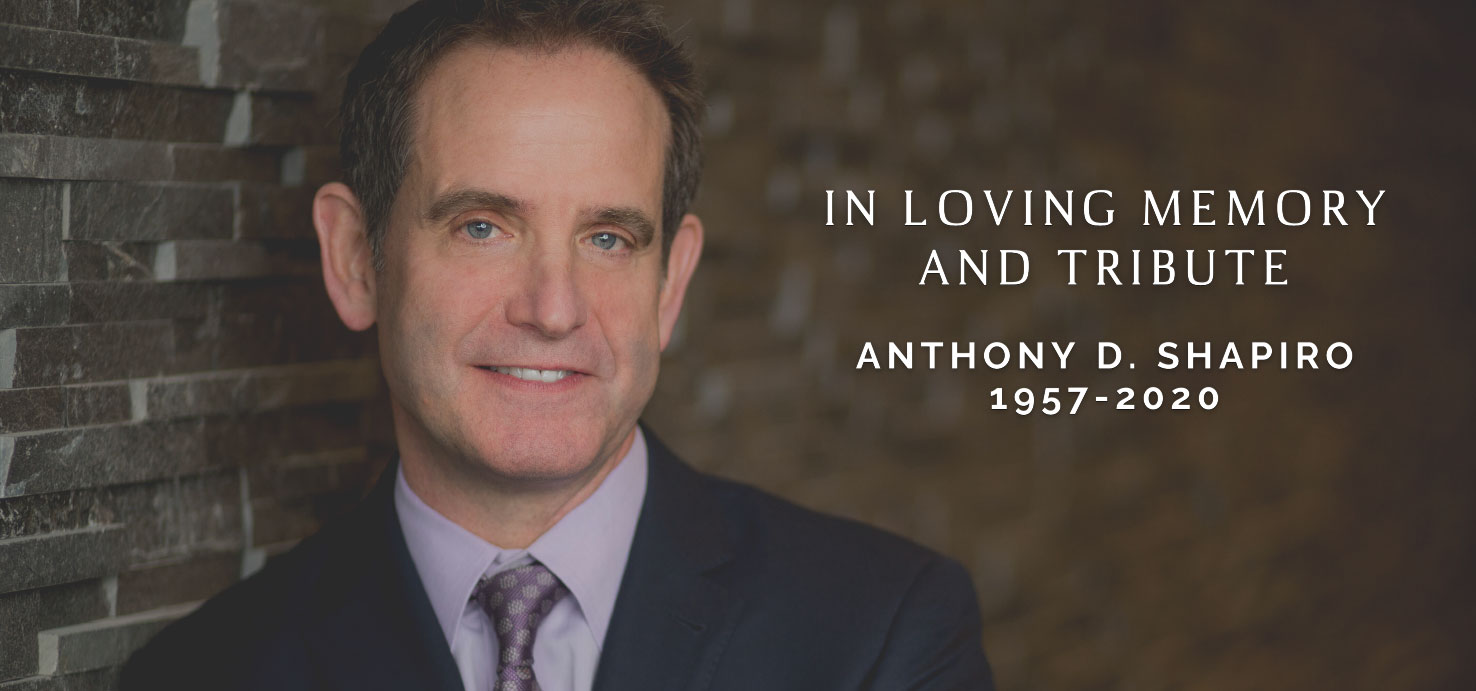 In loving memory and tribute
Anthony D. Shapiro 1957 – 2020
Partner, Executive Committee Member
With our deepest regret, Hagens Berman Sobol Shapiro announces the passing of one of our beloved partners, colleague and friend Anthony (Tony) D. Shapiro. Tony passed away on Nov. 16, 2020, at the age of 62, following a hard-fought battle against cancer.
Tony built his career representing the victims of wrongful death, brain injury and catastrophic personal injury, and supporting Hagens Berman's class actions in antitrust and consumer-rights law.
Tony's work embodied the true meaning of "justice." He joined Hagens Berman in 2000 after working alongside the firm representing plaintiffs in the Exxon Valdez oil spill litigation. He was recognized by both his legal adversaries and his colleagues for an earnest drive and dedication to his craft, as well as his inspiration by cases he found most challenging and most necessary in the fight for the underdog. Tony found great gratification in helping individuals during their most difficult times, and following many rigorous legal battles on their behalf, many of Tony's clients became his lifelong friends.
In the courtroom Tony was at home. His honest, straightforward approach endeared him to judges, juries, and even the attorneys he opposed. While he was a staunch advocate for his clients, he was always a man of integrity. Some of Tony's greatest admirers are those against whom he litigated.
To the attorneys at the firm, Tony was a mentor, an inspiration and a friend. Despite his remarkable achievements, Tony's door was always open. He gave freely to others, particularly younger attorneys, his most valuable asset: His time. He prided himself on making those around him better people, not just better lawyers. Those who had the chance to know Tony are deeply appreciative of the countless ways he enriched their lives. Steve Berman said that when he was faced with a major life challenge, be it personal or professional, Tony was the first person he turned to for advice.
Words cannot express how immensely our firm will miss Tony. Each of us is tremendously grateful to have worked alongside someone who so successfully balanced character and commitment.
Our hearts go out to Tony's wife Deb, his sons Sam and Nate, as well as his extended family, friends, colleagues and community.
Tony brought heart, soul and true spirit to Hagens Berman. It is our wish that our firm continue to serve Tony's memory in every step we take forward -- to honor his commitment to justice, compassion and authenticity.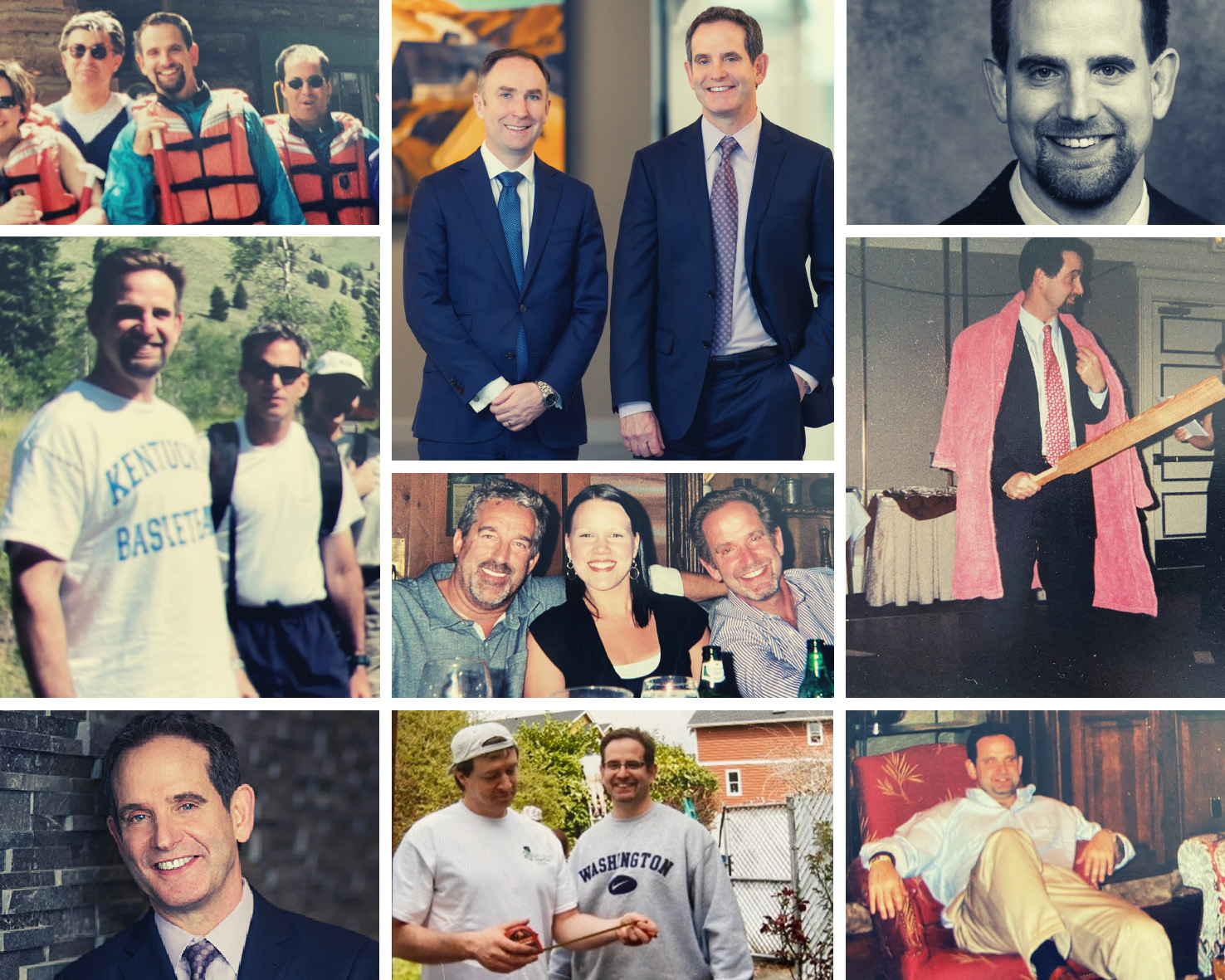 ---