Hagens Berman Managing Partner, Steve Berman, Receives 2017 Plaintiffs' Trailblazer Award
Hagens Berman Managing Partner, Steve Berman, Receives 2017 Plaintiffs' Trailblazer Award
Leading litigator recognized for pioneering work in corporate reform, groundbreaking cases and novel settlement distribution methods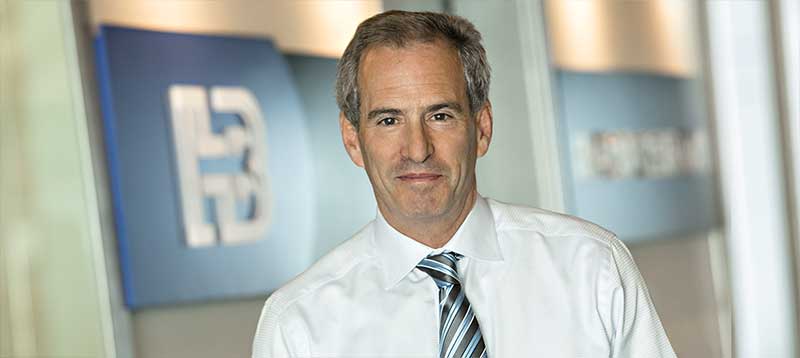 SEATTLE – Steve W. Berman, managing partner of Hagens Berman has been named a 2017 Plaintiffs Trailblazer by The National Law Journal, a new award highlighting agents of change in plaintiffs' law.
Berman, who co-founded Hagens Berman in 1993, has been fighting David and Goliath battles against the largest kingpins in industries spanning from automotive to pharmaceutical to banking. Berman was spotlighted for raising the plaintiffs' bar in various areas including corporate reform, bringing meaningful change through casework and establishing new and improved protocols for class members to easily receive their portion of settlement funds.
"I'm honored to receive the Trailblazers award and grateful for the successes the firm has achieved for millions of class members in its 24 years," Berman said. "The past year has been a busy one – Hagens Berman has led a charge to break up the dirty diesel ring, pushed for concussion safety measures and forced corporations to be better for those they serve."
The new award focuses on "legal professionals who have made significant marks on the practice, policy and technological advancements in their sector," not merely on significant dollar amounts achieved in settlements.
Pioneering Cases
The National Law Journal spotlighted a few of Berman's most recent innovative cases, including one that brought life-saving concussion prevention measures to youth soccer players under U.S. Soccer-affiliated teams and all student-athletes playing at NCAA-member institutions.
Berman's case against U.S. Soccer ended heading of the ball for players ages 10 and under and improved concussion protocols and safety measures for all players. The lawsuit against the NCAA transformed the sports-governing body's concussions safety protocols and created a medical monitoring fund to allow players to track potential injuries and prevent them, as well as a research component to expand the existing knowledge of traumatic brain injuries.
Berman's drive to promote corporate governance through settlements was also an impetus of his award. In April 2017, a $90 million settlement was preliminarily approved to end a suit that arose when Pacific Gas and Electric's lax oversight resulted in the disastrous gas explosion in San Bruno, that killed eight people and injured dozens more. The settlement, which is one of the largest derivative settlements ever achieved, promotes a new governance structure directly designed to improve PG&E's ability to prevent another disaster. Experts say the settlement will save lives and be effective in substantially reducing safety failures in the future.
Berman has also changed the way class members receive portions of settlement funds. "Too often, claims are paid via coupons sent in the mail, which can be difficult for class members to use. Electronic delivery of actual credit results in much higher usage rates," Berman said in his interview with The National Law Journal. "All we need are email addresses, and we can compensate class members at a fraction of the cost and in a way so they can easily take advantage of the settlement benefits." For thousands of e-books purchasers who were affected by an antitrust case against Apple and five of the nation's largest publishing companies, the settlement funds came to them. Class members received twice their losses, magically input straight to their electronic accounts.
Blazing New Trails
Berman also spoke with The National Law Journal about his upcoming endeavors. Following the firm's involvement in the Volkswagen Dieselgate lawsuit, he knew that VW's scandal was only the tip of the iceberg across the diesel industry. Since he filed the first case against VW for its polluting, Berman has pursued Mercedes, Fiat Chrysler, General Motors and others for using emissions-cheating devices in their diesel vehicles.
"Being named to the 2017 Plaintiffs' Trailblazers list is a testament to the perseverance Hagens Berman has to achieving real results," Berman said. "We've come a long way, and we must persevere now more than ever."
###
About Hagens Berman
Hagens Berman Sobol Shapiro LLP is a consumer-rights class-action law firm with offices in 10 cities. The firm has been named to the National Law Journal's Plaintiffs' Hot List eight times. More about the law firm and its successes can be found at www.hbsslaw.com. Follow the firm for updates and news at @ClassActionLaw.
Media Contact
Ashley Klann
ashleyk@hbsslaw.com
206-268-9363