Hagens Berman's Co-founder and Managing Partner, Steve W. Berman, Named 2018 Titan of the Plaintiffs' Bar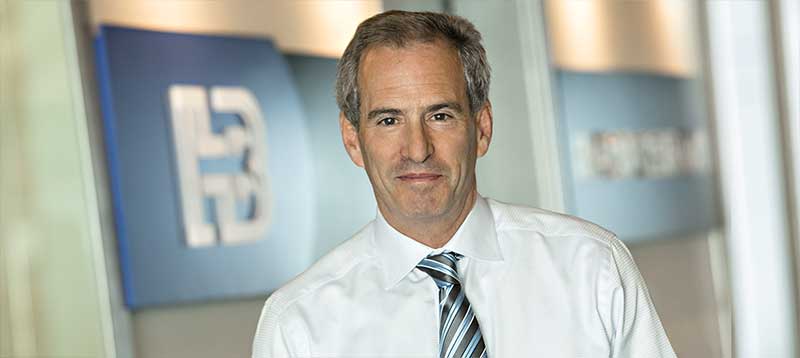 SEATTLE – Steve W. Berman, the co-founder and managing partner of powerhouse class-action law firm, Hagens Berman, has been selected as one of Law360's Class Action Titans of the Plaintiffs Bar 2018.
The series compiled by Law360 profiles influential members of the plaintiffs' bar who have had significant wins over the past year, showcasing those who have distinguished themselves by their influence in this area of practice.
The 2018 ranking recognizes Berman's standout wins and settlements in class-action cases over the last year, including groundbreaking achievements for student-athletes, small business owners and consumers.
"Class-action law is a rewarding area of practice, but for me, it has been particularly so because of the meaningful impacts our cases have brought for millions of individuals," Berman said. "When we forge new cases, we work hard to achieve the best results for those we represent, and I'm proud that Hagens Berman's efforts have not gone unnoticed."
Berman has distinguished his work through his steadfast willingness to live and breathe a case, establishing him as a clear leader of the plaintiffs' bar. His peers and adversaries alike know Berman as a tenacious litigator, and his track record proves it.
In the last year, Berman achieved a sweeping $209 million settlement of a class-action lawsuit accusing the NCAA of engaging in anti-competitive practices in regards to its scholarships or Grants in Aid (GIAs) program. The settlement affects approximately 40,000 Division I collegiate athletes.
Steve also culminated a longstanding class-action lawsuit against Stericycle, a massive medical waste disposal company accused of overcharging its small business customers. That case settled for $295 million.
Under Berman's direction, his firm also finalized a $1.6 billion settlement for hundreds of Volkswagen-branded franchise dealers following the automaker's Dieselgate scandal that blindsided dealers.
In May of 2017, Hagens Berman continued its relentless drive to uncover emissions-cheating across all diesel car manufacturers. Steve directed the firm's independent research and testing of diesel vehicles. Hagens Berman's testing of GM's Duramax line of trucks – specifically GMC Sierra and Chevrolet Silverado models – led the firm to uncover yet another instance of elicit emissions cheating, joining its bevy of emissions-cheating cases filed against Audi, BMW, Chevy, Fiat Chrysler, Ford and Mercedes.
Read more about Steve W. Berman's recent class-action successes.
# # #
About Hagens Berman
Hagens Berman Sobol Shapiro LLP is a consumer-rights class-action law firm with 11 offices across the country. The firm has been named to the National Law Journal's Plaintiffs' Hot List eight times. More about the law firm and its successes can be found at www.hbsslaw.com. Follow the firm for updates and news at @ClassActionLaw.
Contacts
Ashley Klann
ashleyk@hbsslaw.com
206-268-9363