Jeffrey Epstein Sexual Abuse
DEFENDANT NAME:
STOCK SYMBOL:
CASE NUMBER:
CASE NAME:
COURT:
STATUS: Investigation
CLASS PERIOD:
LEAD PLAINTIFF DEADLINE:
DATE FILED:
COURT LOCATION:
If you were violated or abused in any way by Jeffrey Epstein, find out your rights »
What happened isn't right, and you deserve justice. You have power and rights under the law.
JEFFREY EPSTEIN SEX ABUSE
Hagens Berman is investigating Jeffrey Epstein – a prominent and wealthy financier – for sexual abuse and trafficking of women and underage girls through a calculated and systemic pattern of illegal behavior and cover-ups. Recently, Epstein was charged with sex trafficking of minors and paying victims to recruit other underage girls, and Hagens Berman believes that Jeffrey Epstein and coconspirators orchestrated a systemic ring of sexual abuse and sex trafficking. Epstein was arrested in July of 2019.
Accusers of Jeffrey Epstein have reported a range of physical, emotional and sexual abuse including "enticement and recruitment," rape, forcing victims to recruit other victims, underage sex abuse and other forms of sexual misconduct. Court documents also revealed that "an extraordinary volume" of nude and seminude photos of young women or girls was found and seized at Epstein's Manhattan mansion.
Hagens Berman believes those who were abused and harassed by Jeffrey Epstein deserve payback. His victims have rights under the law.
EPSTEIN'S PATTERN OF SEX ABUSE AND TRAFFICKING
Multiple women who have stepped forward against Epstein describe the same thing: Epstein repeatedly violated them and used his wealth and power to coerce them into performing sex acts, to keep them from reporting his abuse, and to recruit other (often underage) victims into his ring of sex trafficking and abuse.
According to William Sweeney, assistant director in charge of the FBI's New York Field Office, the girls were recruited in a variety of ways, usually by employees of Epstein and sometimes by fellow victims. More than a decade ago, as NPR's Greg Allen reported, "Epstein was charged with recruiting dozens of girls, some as young as 13, for massages and sex at his mansion in Palm Beach, Fla.
The indictment alleges that from at least 2002 to 2005, Epstein "enticed and recruited" underage girls to his Manhattan mansion and his estate in Palm Beach, Fla., to engage in sex acts with him, after which he would pay the victims hundreds of dollars. To "maintain and increase his supply of victims," Epstein paid some of the girls to recruit other victims, prosecutors say. It was alleged Epstein was aware that many victims were minors.
WOMEN WHO HAVE COME FORWARD
Already, women have come forward against Epstein for his decades of sex abuse and violation of often underage girls and women.
One woman reported that she had been recruited at her high school in 2001 by a woman who coerced her into giving sexual massages to Jeffrey Epstein. The coercion involved grooming and promises to promote her future career in entertainment. The recruiter took her to Epstein's mansion where she was pulled into his sex trafficking ring. Epstein's secretary plied her with more offers; she received hundreds of dollars each time she visited his mansion and was given alcohol. She recounted being brought to the mansion once or twice a week, and that Epstein was well aware that she was underage. Epstein raped her when she was 15 years old, after which she did not return for fear of it happening again. His staff continued to reach out to her for more than a year.
In 2008, an anonymous Virginia woman filed a $50 million civil lawsuit in federal court against Epstein, alleging that when she was a 16-year-old minor in 2004–2005, she was "recruited to give Epstein a massage." She claims she was taken to his mansion, where he exposed himself and had sexual intercourse with her, and paid her $200 immediately afterward.
In 2015, a 31-year-old woman alleged in a sworn affidavit that at the age of 17, she had been held as a sex slave by Epstein.
A CIVIL SUIT FOR JUSTICE
Criminal charges are pending against Jeffrey Epstein, and Hagens Berman believes that his victims deserve a voice and a route to justice. Our firm is pursuing both a civil class-action lawsuit and individual claims against Jeffrey Epstein to help the potentially hundreds of young women and girls recover, find justice and seek power against Epstein and his coconspirators for their behavior that threatened to ruin lives and silence those who were pulled into his illegal ring of abuse. We are here to help Epstein's victims speak their truth.
KNOWING YOUR RIGHTS AND PROTECTIONS
If you experienced sexual harassment or other inappropriate actions at the hands of Jeffrey Epstein, contact our legal team. Our secure messaging service offers a safe space to those speaking out. Your information and comments will be sent directly to our legal team.
Hagens Berman has the knowledge, experience and resources. Our firm strives to protect the rights and safety of victims everywhere. Let us take a stand with you.
SEXUAL HARASSMENT LITIGATION
Our firm's attorneys are experienced in representing victims of sexual harassment and assault. Hagens Berman represents 11 women on behalf of a class of all victims who were harassed or otherwise assaulted by Harvey Weinstein, seeking to hold him and his co-conspirators accountable for a years-long pattern of sexual harassment and cover-ups. When news broke concerning the string of decades of abuse committed by USC's former gynecologist, Dr. George Tyndall, Hagens Berman quickly joined the fight. We represent more than 50 women against the university and Dr. Tyndall and are approaching finalizing a $215 million settlement in that case. Hagens Berman's attorneys also achieved a nationwide sexual harassment settlement on behalf of 16,000 women and also tried the first ever sexual harassment case in Washington state.
Your claim will be handled by experts in this area of law who will care for your rights.
HAGENS BERMAN'S SEXUAL HARASSMENT LEGAL TEAM
Steve W. Berman, Managing Partner
1-888-381-2889
stevewberman@hbsslaw.com
Steve Berman co-founded Hagens Berman in 1993 and is the firm's managing partner. He represents classes of individuals in complex litigation held in state and federal courts and tried the first ever sexual harassment case in Washington state.
Berman's trial experience has earned him significant recognition and led The National Law Journal to name him one of the 100 most powerful lawyers in the nation, and to repeatedly name Hagens Berman one of the top 10 plaintiffs' firms in the country. Berman was inspired to build a firm that vociferously fought for the rights of those unable to fight for themselves. His innovative approach, tenacious conviction and impeccable track record have earned him an excellent reputation and numerous historic legal victories. He is considered one of the nation's most successful class-action attorneys.
He served as lead counsel for the largest settlement in world history against Big Tobacco, the largest antitrust settlement, the largest ERISA settlement and, at time of settlement, the largest U.S. securities settlement and largest automotive settlement in U.S. history, and continues to make strides for consumers across the nation by standing up against Wall Street, Big Pharma and other industries. He is responsible for billions of dollars in settlements and relief to consumers and other groups at risk. full resume »
SHELBY R. SMITH, ASSOCIATE
1-888-381-2889
shelby@hbsslaw.com
Shelby R. Smith is an associate at Hagens Berman's Seattle office where she has dedicated her career to serving vulnerable victims of violent crimes. Ms. Smith worked for 10 years at the King County Prosecuting Attorney's Office, working on cases in a diverse set of areas, including the sexual assault, violent crime, district court, domestic violence, felony filing and special drug units. During her 10 years as a prosecutor, Ms. Smith tried more than 100 felony jury trials. She spent five years in the Domestic Violence Unit and Special Assault Unit where she handled hundreds of cases involving physical and sexual abuse of children and adults. full resume »
WHITNEY SIEHL, ASSOCIATE
1-888-381-2889
whitneys@hbsslaw.com
Ms. Siehl focuses on complex class-action and individual cases in the areas of sexual abuse and sexual harassment, and she works tirelessly to advocate for survivors. She represents a class of actresses and entertainment industry professionals against The Weinstein Company, Harvey Weinstein and related companies for sexual assault and racketeering She also represents students and alumnae of the University of Southern California in a class-action lawsuit against USC and Dr. George Tyndall for his alleged decades-long sexual abuse of patients. full resume »
FIRM RECOGNITION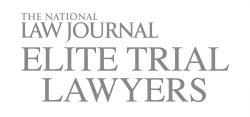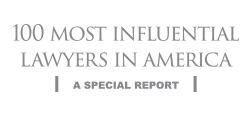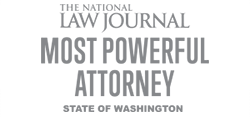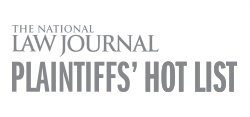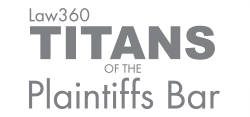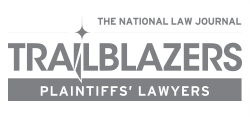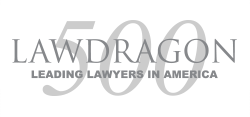 ---
Hagens Berman purchases advertisements on search engines, social media sites and other websites. Transmission of the information contained or available through this website is not intended to create, and receipt does not constitute, an attorney-client relationship. If you seek legal advice or representation by Hagens Berman, you must first enter a formal agreement. All information contained in any transmission is confidential and Hagens Berman agrees to protect information against unauthorized use, publication or disclosure. This site is regulated by the Washington Rules of Professional Conduct.