Sharp Grossmont Women's Hospital Camera Recording
DEFENDANT NAME: Sharp Healthcare, Sharp Grossmont Hospital
STOCK SYMBOL:
CASE NUMBER: 3:19-cv-00702-L-LL
CASE NAME:
COURT: U.S. District Court for the Southern District of California
STATUS: Active
CLASS PERIOD:
LEAD PLAINTIFF DEADLINE:
DATE FILED: 04/17/19
COURT LOCATION:
Did you undergo a procedure at the Women's Center at Sharp Grossmont Hospital in La Mesa, California?
You may have been recorded via secret cameras during your C section, hysterectomy, tubal ligation or other similar procedure.
Our firm is investigating a heinous breach of privacy and women's rights at the Women's Center at Sharp Grossmont Hospital in La Mesa, California. According to recent reports, the hospital is under fire for having installed secret cameras, filming women in three operating rooms dedicated to women's issues, without their consent.
1,800 PATIENTS RECORDED
News reports state that the secret cameras installed in operating rooms dedicated to women's issues at the Women's Center at Sharp Grossmont Hospital recorded approximately 1,800 patients over a period of more than 11 months, beginning in summer 2012.
Camera allegedly recorded partially robed women on operating tables, cesarean sections and newly delivered babies. At times, women's genital areas were visible, as were their faces.
WHAT SHARP GROSSMONT HOSPITAL KNEW
Reports state that the videos were stored on desktop computers at the hospital, some without the need for a password. We believe that there is absolutely no way that personnel at the Women's Center at Sharp Grossmont Hospital were not aware of what was happening: that women – their patients – were captured on video and recorded without their consent at their most vulnerable and revealing. The videos were saved and stored. The cameras were knowingly placed in rooms in which women would be fully exposed and in some cases under anesthesia and/or operated on.
SEXUAL HARASSMENT LITIGATION
Hagens Berman's attorneys are experienced in representing victims of breach of privacy and violations of women's rights. When news broke concerning the string of decades of abuse committed by USC's former gynecologist, Dr. George Tyndall, Hagens Berman quickly joined the fight. We represent more than 50 women against the university and Dr. Tyndall and were named to the chair committee prosecuting the consolidated case. We recently reached a proposed $240 million settlement. The firm also represents 11 women on behalf of a class of all victims who were harassed or otherwise assaulted by Harvey Weinstein, seeking to hold him and his co-conspirators accountable for a years-long pattern of sexual harassment and cover-ups. Hagens Berman's attorneys also achieved a nationwide sexual harassment settlement on behalf of 16,000 women and also tried the first ever sexual harassment case in Washington state.
Your claim will be handled by experts in this area of law who will care for your rights.
KNOWING YOUR RIGHTS AND PROTECTIONS
If you visited the Women's Center at Sharp Grossmont Hospital since 2012, contact our legal team. Our secure messaging offers a safe space to those speaking out. Your information and comments will be sent directly to our legal team.
Hagens Berman has the knowledge, experience and resources. Our firm strives to protect the rights and safety of victims everywhere. Let us take a stand for you.
HAGENS BERMAN'S SEXUAL HARASSMENT LEGAL TEAM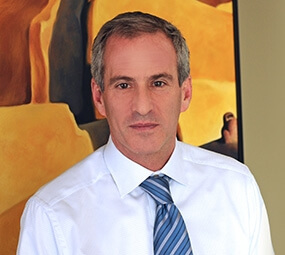 Steve Berman
Managing Partner
Elizabeth Fegan
Partner
Whitney Siehl
Associate
Shelby Smith
Associate
---
Hagens Berman purchases advertisements on search engines, social media sites and other websites. Transmission of the information contained or available through this website is not intended to create, and receipt does not constitute, an attorney-client relationship. If you seek legal advice or representation by Hagens Berman, you must first enter a formal agreement. All information contained in any transmission is confidential and Hagens Berman agrees to protect information against unauthorized use, publication or disclosure. This site is regulated by the Washington Rules of Professional Conduct.