Let's be honest: the legal field has been behind the times when it comes to equity and fair representation among attorneys, judges and others. Although women have made up approximately half of law school graduates for more than 20 years, they aren't represented in law firms in the same numbers. In 2020, about 37% of lawyers in the United States were women, but women made up only 31% of non-equity partners and 21% of equity partners in U.S. law firms.
At Hagens Berman, we are honored to have dozens of exceptional women leading our cases and working on our teams, and we also recognize a need for continued dedication, emphasis and improvement. We strive to do better. Doing so starts at the desk of our HR recruiting team, in the minds of our members, and at the doors of each of our offices.
From our partners, to our associates, to our staff, women at Hagens Berman are making exceptional strides in the profession and setting the pace for a law firm ready to embrace a more equitable future.
Exceptional Women at Hagens Berman
Hannah Brennan, Partner

Years at the Firm: 6
Office: Boston
Prior to joining the firm, Hannah Brennan's efforts at Public Citizen, a national nonprofit legal advocacy organization, centered around a broad range of healthcare issues, including negotiation of the intellectual property provisions of the Trans-Pacific Partnership Agreement, compulsory licensing of HIV medications in Peru, and policies for improving access to Hepatitis C medications for veterans, Native Americans and prisoners. This planted the seed that would bring her to Hagens Berman: litigating and leading the most interesting access to medicines and public health cases from a U.S. standpoint.
What brought you to Hagens Berman?
I came to the firm because up until that point, I had spent my career working on issues related to international access to medication, including access to HIV medications. However, after doing international policy work, I became interested in litigation and domestic access problems, such as access to insulin in the United States. In my opinion, our Insulin Pricing case is one of the most important public health class actions currently being litigated.
After researching what lawyers were leading U.S. pharmaceutical antitrust cases on behalf of plaintiffs, I discovered Tom Sobol and the firm's work and applied for a job. The rest is history!
What are some of the proudest moments you've had at the firm?
I had the privilege of arguing Hagens Berman's appeal of a district court decision to seal the entire summary judgment record in our Avandia marketing fraud case. Winning that appeal was a very proud moment for me. It put into the public domain thousands of pages of clinical trial results, pharmaceutical marketing documents and expert reports. Researchers and physicians now have access to this information and have a window into how pharmaceutical companies market their products. This case also set a very important piece of precedent in the Third Circuit that has reshaped sealing practices in that circuit and has influenced others.
I also had the opportunity to conduct the direct examination of two experts on North Atlantic right whales in our Endangered Species Act trial in Boston. The experts were two doctors who are the leading experts in the world on the North Atlantic right whale and the species' eminent extinction. It was incredibly powerful to elicit the testimony of these experts and allow them to explain why lobstering practices are killing this millennial-old species.
What challenges have you faced in your legal career?
It's challenging to keep up with the pace of litigation! More specifically, one of the hardest parts of being a litigator is learning where to draw the line: is this piece of discovery that defendants do not want to produce worth the motion and a potential bad decision? How many times should we check and re-check a brief or expert report? How many hours should be spent searching for that missing case law? One has limited time to make decisions on where to draw the line, and that can be a challenge.
Another challenge is when to call out sexism from opposing counsel or co-counsel. I, like probably all women at the firm, have on occasion experienced sexism from male opposing counsel. It can be challenging to know when to speak up and say, "How you're talking to me is not okay," and is another line-drawing exercise.
What's something you'd want to know if you were joining the firm today? What is a piece of advice you have for a woman joining Hagens Berman in 2023?
It is okay to set boundaries and communicate them clearly. Almost without exception, I go offline every night from 6:00 to 8:00 to prepare dinner and get ready for bedtime with my kids. I don't look at my phone, and I tell co-workers to call me if there is an emergency. It helps me recharge and feel in control of my day to have this time with my family every night. I think it's healthy to think carefully about reasonable boundaries and then hold them.
Jessica MacAuley, Partner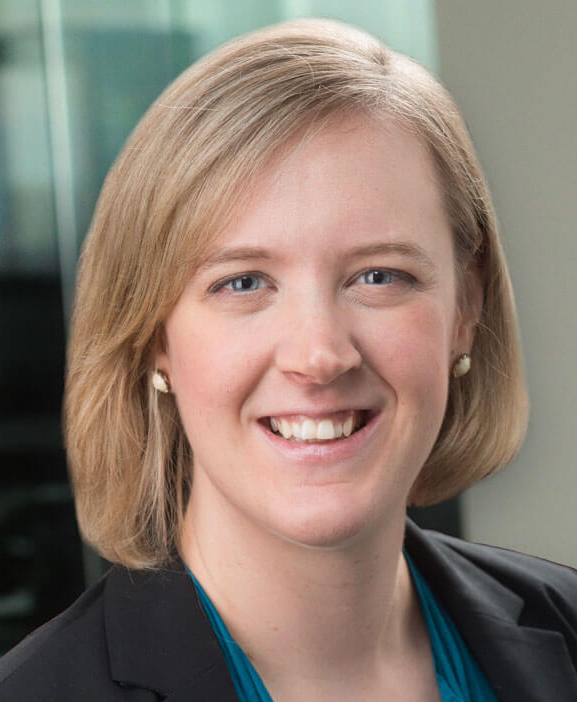 Years at the Firm: 13, intermittently
Office: Boston
Jessica's time at Hagens Berman has included every role from working as an office assistant, to her 2021 promotion to partner. She has seen both her legal career and individual cases grow from beginning stages through to culmination and success. After taking a break from her time at Hagens Berman to attend law school, she returned to continue the work she loves: litigation fighting for the rights of plaintiffs where she uses her personal strengths to craft the best outcomes for clients.
What brought you to the firm?
A temporary agency was how I found my way to Hagens Berman. I worked for four years as an office assistant and then a paralegal before leaving to attend law school. After law school, I wanted to continue working in litigation and wanted to be on the plaintiffs' side. I remained connected with several of the attorneys at the firm's Boston office and began a conversation about returning after law school.
What are two of the proudest moments you've had at the firm, personal or professional?
The first case I worked on as an attorney was In re Prograf Antitrust Litigation. When we received final approval of our settlement, I took huge pride in the result – I had worked on nearly every aspect of the case. It was a professional thrill to see something go from document review to final resolution.
When I was a young lawyer, I was taught to defend absent class member depositions in our Aspinall litigation. I drove solo around the state defending former and current smokers who had smoked Marlboro Lights in the 1990s. I was able to practice different techniques for questioning individuals and use one of my strengths – emotional intelligence – to refine my defense of individual consumers.
What challenges have you faced in your legal career?
The cases Hagens Berman takes on deal with complex legal and factual issues including pharmacology, patentability, drug manufacturing, and economics. We often need several attorneys from various firms to work together to bring a case to resolution.  Working with a wide variety of attorneys to accomplish a shared goal can, at times, be difficult to navigate. It can also be a challenge to ensure that you have a greater idea of how all the pieces fit together so that you can best be prepared for how to eventually present the case to a jury.
Heather Westre, Administrator

Years at the Firm: 22
Office: Seattle
Heather's role at Hagens Berman is integral to its everyday function and flow. Ask anyone at the firm's Seattle office who they turn to when they have a question, and likely the answer is simple: Westre. Heather's knowledge of the firm's innerworkings didn't happen overnight, and she's happy to have had a long, rich history with Hagens Berman.
What brought you to work here?
It was a random referral from a close family friend. Little did I know what an impact that referral would have.
How did you start working at Hagens Berman? Why did you want to work at the firm?
I was young and starting out as the firm's backup receptionist. I looked around and knew that with hard work and determination there was room for me to advance in a firm that was doing amazing things.
What have been the proudest moments you've had at Hagens Berman?
Working on the Apple Growers case was a very personal and meaningful case that the firm took on. As the firm worked on the matter, I got to know the class members by name as they stayed in contact with us. Being able to help them resolve their issue each time they called was a wonderful experience, and with the case being local to Washington, it had an impact on me.
In March 2000, a class-action lawsuit was filed in Yakima, Washington on behalf of several legal immigrant workers by Hagens Berman under the Racketeering Influenced and Corrupt Organization Act against Matson Fruit Co. and Zirkle Fruit Co. The lawsuit accused them of conspiring with an employment agency, the Selective Employment Agency, to depress wages by hiring illegal workers. The suit alleges that Matson and Zirkle told Selective to supply them with unauthorized workers, and told Selective not to send legally authorized workers. The suit affected as many as 20,000 packing house and orchard workers.
 
After fighting through appeal, in 2002, the U.S. Court of Appeals for the Ninth Circuit reversed and remanded the case back to the district court. After amending the complaint twice, naming several additional defendants and moving for class certification District Court Judge Van Sickle denied to certify a class of former employees of Mason, but certified a certified a class against Zirkle. Settlement negotiations followed a motion for summary judgment. As part of the settlement, Zirkle Fruit agreed to pay $1.3 million towards the class settlement fund.
 
Hagens Berman also gave me the ability to advance my career and raise a family while having the full support of the firm, which is unfortunately not something women are afforded throughout the workforce. I'm proud to look back on the balance and growth I've had while at Hagens Berman.
What challenges have you faced in your career generally?
I'm fortunate to be able to say that the firm has afforded me the ability to do everything that I've wanted to.
What's something you'd want to know if you were joining the firm today – a piece of advice you have for a woman joining Hagens Berman in 2023?
The work can be hard, and the hours long but the results are incredibly rewarding. I think women joining the firm today shouldn't be afraid to assert themselves and stand up for something that they want at a firm like this.