Smokey Point Behavioral Hospital Marysville
DEFENDANT NAME:
STOCK SYMBOL:
CASE NUMBER:
CASE NAME:
COURT:
STATUS: Investigation
CLASS PERIOD:
LEAD PLAINTIFF DEADLINE:
DATE FILED:
COURT LOCATION:
RELATED DOCUMENTS:
Documents will be posted as they become available.
If you sought care at Smokey Point Behavioral Hospital in Marysville and received improper care, were abused or mistreated, find out your rights »
What happened to you isn't right, and we want to help.
SMOKEY POINT'S PATTERN OF PATIENT ABUSE
Hagens Berman is investigating Smokey Point Behavioral Hospital in Marysville, Washington for highly troubling patient abuse and neglect. Our attorneys have been informed of egregious errors, mishandling of patient information and serious safety concerns involving patient medication and medical direction. Ultimately, patients have reported being left in a worse state leaving Smokey Point than when they arrived due to the hospital's blatant mistreatment of patients and disregard for their well being.
Patients at Marysville's Smokey Point Behavioral Health have reported the following actions by Smokey Point staff:
Failure to address serious allergic reaction to new medication
Failure to administer labs or respond to severe symptoms including bruising and swelling
Failure to instate any discharge plan upon leave
Allowing patients to leave the hospital in a dangerous state of medication, leading to injury
Failure to follow safe medical direction, including abrupt changes to medications and dosage
Punishing patients for acting out
The Seattle Times also published an extensive report on Smokey Point's patient abuse, highlighting that in 2018, state inspectors had found problems so grave that they created a "high risk of serious harm, injury and death." The article describes patients suffering from neglect, wounds, undernourishment and other abuses.
Last year, Smokey Point's own incident log showed 88 assaults, 33 discoveries of contraband and 26 employee injuries, according to the Seattle Times' report.
VICTIMS CAN REMAIN ANONYMOUS
Your protection is our top priority. We welcome any information about your time as a patient at Smokey Point, and those who contact our firm may remain anonymous in their potential case. Attorneys will request that the court permit our clients to proceed anonymously as a Jane Doe or John Doe. Our attorneys have experience protecting individuals who wish to remain anonymous, both as whistleblowers and as survivors of discriminatory or sexual misconduct. Our Seattle-based legal team knows the laws in the state of Washington and will protect your rights via every means available.
ABUSE AND DISCRIMINATION EXPERIENCE
Hagens Berman's attorneys are experienced in representing victims of various kinds of abuse, discrimination, fraud, negligence and sexual harassment pursue their legal rights. We take on large entities and corporations on behalf of those most vulnerable to wrongdoing, and hold them accountable.
Your claim will be handled by experts in this area of law who will care for your rights.
Attorneys from Seattle-based Hagens Berman also filed a class-action complaint on behalf of patients that were arbitrarily strip-searched and video recorded while receiving treatment for mental illness at one of three Fairfax locations in Kirkland, Everett and Monroe, Washington. Our attorneys have a wealth of experience handling cases like these and representing victims of abuse and discrimination in Washington state, and we want to help.
KNOWING YOUR RIGHTS AND PROTECTIONS
If you were a patient at Smokey Point Behavioral Hospital in Marysville, we want to hear from you. Please fill out the form on this page to contact our legal team or call Seattle-based attorney Shelby Smith at 206-268-9370. Our secure messaging offers a safe space to those speaking out.
Hagens Berman has the knowledge, experience and resources. Our firm strives to protect the rights and safety of victims everywhere. Let us take a stand for you.
HAGENS BERMAN'S SEXUAL HARASSMENT LEGAL TEAM
Steve W. Berman, Managing Partner
1-888-381-2889
[email protected]
Steve Berman co-founded Hagens Berman in 1993 and is the firm's managing partner. He represents classes of individuals in complex litigation held in state and federal courts and tried the first ever sexual harassment case in Washington state.
Berman's trial experience has earned him significant recognition and led The National Law Journal to name him one of the 100 most powerful lawyers in the nation, and to repeatedly name Hagens Berman one of the top 10 plaintiffs' firms in the country. Berman was inspired to build a firm that vociferously fought for the rights of those unable to fight for themselves. His innovative approach, tenacious conviction and impeccable track record have earned him an excellent reputation and numerous historic legal victories. He is considered one of the nation's most successful class-action attorneys.
He served as lead counsel for the largest settlement in world history against Big Tobacco, the largest antitrust settlement, the largest ERISA settlement and, at time of settlement, the largest U.S. securities settlement and largest automotive settlement in U.S. history, and continues to make strides for consumers across the nation by standing up against Wall Street, Big Pharma and other industries. He is responsible for billions of dollars in settlements and relief to consumers and other groups at risk. full resume »
SHELBY R. SMITH, ASSOCIATE
1-888-381-2889
[email protected]
Shelby R. Smith is an associate at Hagens Berman's Seattle office where she has dedicated her career to serving vulnerable victims of violent crimes. Ms. Smith worked for 10 years at the King County Prosecuting Attorney's Office, working on cases in a diverse set of areas, including the sexual assault, violent crime, district court, domestic violence, felony filing and special drug units. During her 10 years as a prosecutor, Ms. Smith tried more than 100 felony jury trials. She spent five years in the Domestic Violence Unit and Special Assault Unit where she handled hundreds of cases involving physical and sexual abuse of children and adults. full resume »
WHITNEY SIEHL, ASSOCIATE
1-888-381-2889
[email protected]
Ms. Siehl focuses on complex class-action and individual cases in the areas of sexual abuse and sexual harassment, and she works tirelessly to advocate for survivors. She represents a class of actresses and entertainment industry professionals against The Weinstein Company, Harvey Weinstein and related companies for sexual assault and racketeering She also represents students and alumnae of the University of Southern California in a class-action lawsuit against USC and Dr. George Tyndall for his alleged decades-long sexual abuse of patients. full resume »
FIRM RECOGNITION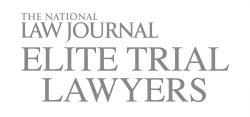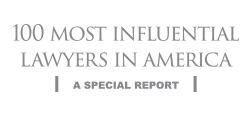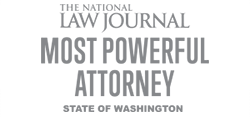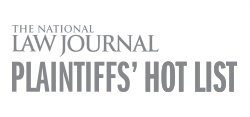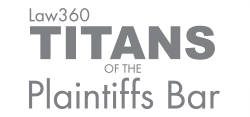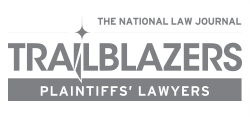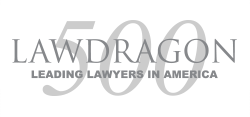 ---
Hagens Berman purchases advertisements on search engines, social media sites and other websites. Transmission of the information contained or available through this website is not intended to create, and receipt does not constitute, an attorney-client relationship. If you seek legal advice or representation by Hagens Berman, you must first enter a formal agreement. All information contained in any transmission is confidential and Hagens Berman agrees to protect information against unauthorized use, publication or disclosure. This site is regulated by the Washington Rules of Professional Conduct.