UCLA, Dr. James Mason Heaps OBGYN Sexual Abuse Investigation
DEFENDANT NAME: UCLA, Dr. James Mason Heaps
STOCK SYMBOL:
CASE NUMBER:
CASE NAME:
COURT:
STATUS: Investigation
CLASS PERIOD:
LEAD PLAINTIFF DEADLINE:
DATE FILED:
COURT LOCATION:
RELATED DOCUMENTS:
Documents will be posted here as they become available.
If you were violated by UCLA gynecologist, Dr. James Mason Heaps, find out your rights »
UCLA failed to protect its students.
IMPROPER BEHAVIOR AT UCLA
According to recent investigations, Dr. James Mason Heaps, a gynecologist who worked part time at the UCLA student health center from about 1983 to 2010, has been accused of inappropriate touching, including improper digital penetration, and his patients have reported uncomfortable appointments.
Dr. Heaps has also been accused by prosecutors of touching patients "for the purpose of sexual arousal, sexual gratification and sexual abuse" while they were unconscious.
Dr. Heaps was hired by UCLA Health in 2014 and held medical staff privileges at the Ronald Reagan UCLA Medical Center from 1988 to 2018, according to UCLA.
According to the Los Angeles Times, prosecutors have charged Heaps with two counts of sexual battery by fraud and one count of sexual exploitation in connection with acts involving two patients.
Hagens Berman believes those who were abused and harassed by Dr. Heaps deserve payback.
HOW DO I KNOW IF THIS AFFECTED ME?
If you were a patient between 1983 - 2014 at the UCLA Student Health Center, a patient between 1988 - 2018 at the Ronald Reagan UCLA Medical Center, or a patient of Dr. Heaps at his medical office in Westwood you may have been subject to inappropriate behavior.
Please don't hesitate to reach out to us. Our team is standing by to hear your story and fight for you.
UCLA'S COVER-UP
According to the LA Times, "UCLA launched an internal investigation after receiving a patient complaint in December 2017 of inappropriate and medically unnecessary touching and comments." The investigation revealed that UCLA had received complaints about Dr. Heaps from two other patients, one in 2014 and another in 2015.
UCLA did not notify the medical board about Dr. Heaps until June of 2018.
UCLA notified Heaps in April 2018 that he would not be reappointed and did not publicize the reasons behind his not being reappointed. Dr. Heaps was placed on leave and announced his retirement later that month.
UCLA did not act in a timely manner on its knowledge of sexual harassment and the violation of its students by its own employee. UCLA did not notify Heaps' patients or patients' parents when he was not reappointed, nor when he was placed on leave, nor when the medical board was notified about his behavior. UCLA's actions were simply too little, too late.
KNOWING YOUR RIGHTS AND PROTECTIONS
If you experienced sexual harassment or other inappropriate actions at the hands of UCLA's Dr. Heaps, contact our legal team. Our secure messaging service offers a safe space to those speaking out. Your information and comments will be sent directly to our legal team.
Hagens Berman has the knowledge, experience and resources. Our firm strives to protect the rights and safety of victims everywhere. Let us take a stand with you.
NO COST TO YOU
There is no cost or fee whatsoever involved in joining this action. In the event Hagens Berman or any other firm obtains a settlement that provides benefits to class members, the court will decide a reasonable fee to be awarded to the class' legal team. In no case will any class member ever be asked to pay any out-of-pocket sum.
SEXUAL HARASSMENT LITIGATION
Hagens Berman's attorneys are experienced in representing victims of sexual harassment and assault. When news broke concerning the string of decades of abuse committed by USC's former gynecologist, Dr. George Tyndall, Hagens Berman quickly joined the fight. We represent more than 50 women against the university and Dr. Tyndall and are approaching finalizing a $240 million settlement in that case. The firm also represents 11 women on behalf of a class of all victims who were harassed or otherwise assaulted by Harvey Weinstein, seeking to hold him and his co-conspirators accountable for a years-long pattern of sexual harassment and cover-ups. Hagens Berman's attorneys also achieved a nationwide sexual harassment settlement on behalf of 16,000 women and also tried the first ever sexual harassment case in Washington state.
Your claim will be handled by experts in this area of law who will care for your rights.
HAGENS BERMAN'S SEXUAL HARASSMENT LEGAL TEAM
Steve W. Berman, Managing Partner
1-888-381-2889
stevewberman@hbsslaw.com
Steve Berman co-founded Hagens Berman in 1993 and is the firm's managing partner. He represents classes of individuals in complex litigation held in state and federal courts and tried the first ever sexual harassment case in Washington state.
Berman's trial experience has earned him significant recognition and led The National Law Journal to name him one of the 100 most powerful lawyers in the nation, and to repeatedly name Hagens Berman one of the top 10 plaintiffs' firms in the country. Berman was inspired to build a firm that vociferously fought for the rights of those unable to fight for themselves. His innovative approach, tenacious conviction and impeccable track record have earned him an excellent reputation and numerous historic legal victories. He is considered one of the nation's most successful class-action attorneys.
He served as lead counsel for the largest settlement in world history against Big Tobacco, the largest antitrust settlement, the largest ERISA settlement and, at time of settlement, the largest U.S. securities settlement and largest automotive settlement in U.S. history, and continues to make strides for consumers across the nation by standing up against Wall Street, Big Pharma and other industries. He is responsible for billions of dollars in settlements and relief to consumers and other groups at risk. full resume »
SHELBY R. SMITH, ASSOCIATE
1-888-381-2889
shelby@hbsslaw.com
Shelby R. Smith is an associate at Hagens Berman's Seattle office where she has dedicated her career to serving vulnerable victims of violent crimes. Ms. Smith worked for 10 years at the King County Prosecuting Attorney's Office, working on cases in a diverse set of areas, including the sexual assault, violent crime, district court, domestic violence, felony filing and special drug units. During her 10 years as a prosecutor, Ms. Smith tried more than 100 felony jury trials. She spent five years in the Domestic Violence Unit and Special Assault Unit where she handled hundreds of cases involving physical and sexual abuse of children and adults. full resume »
WHITNEY SIEHL, ASSOCIATE
1-888-381-2889
whitneys@hbsslaw.com
Ms. Siehl focuses on complex class-action and individual cases in the areas of sexual abuse and sexual harassment, and she works tirelessly to advocate for survivors. She represents a class of actresses and entertainment industry professionals against The Weinstein Company, Harvey Weinstein and related companies for sexual assault and racketeering She also represents students and alumnae of the University of Southern California in a class-action lawsuit against USC and Dr. George Tyndall for his alleged decades-long sexual abuse of patients. full resume »
FIRM RECOGNITION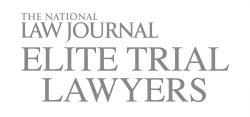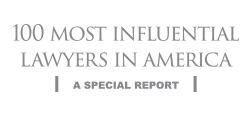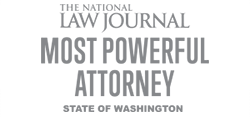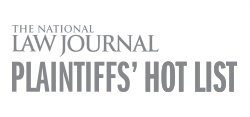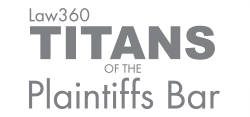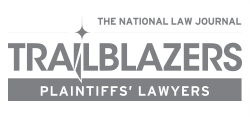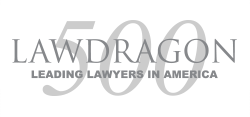 ---
Hagens Berman purchases advertisements on search engines, social media sites and other websites. Transmission of the information contained or available through this website is not intended to create, and receipt does not constitute, an attorney-client relationship. If you seek legal advice or representation by Hagens Berman, you must first enter a formal agreement. All information contained in any transmission is confidential and Hagens Berman agrees to protect information against unauthorized use, publication or disclosure. This site is regulated by the Washington Rules of Professional Conduct.