Hagens Berman's Shana E. Scarlett Named Top Antitrust Attorney in California
Daily Journal spotlights leading lawyers taking on anticompetitive schemes and price-fixing in 2021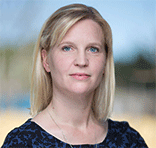 BERKELEY – The Daily Journal of California named Hagens Berman's Shana E. Scarlett a top antitrust attorney for her outstanding achievements in complex litigation supporting the rights of consumers against corporate monopolies and anticompetitive schemes. Shana is a partner and management committee member at Hagens Berman, where she manages the firm's Berkeley office.
The annual award honors leading California attorneys specializing in plaintiffs, defense and government antitrust work and highlights their recent achievements in the antitrust practice area.
Ms. Scarlett's work spans numerous cases just in the past two years, and her work has bolstered Hagens Berman's robust and growing antitrust presence. Her efforts have affected the markets of e-books; various meat production, including pork, turkey, beef and chicken; employment and poaching in the fields of animation and meat production; as well as pharmaceuticals.
For five years, Ms. Scarlett has acted as co-lead counsel on behalf of the class of consumer indirect purchasers of chicken in the U.S. in this litigation. She deposed numerous executives of the defendant companies, oversaw class certification, and has led the case through $181 million in settlements to date.
In 2020, Ms. Scarlett co-led the team at Hagens Berman representing the indirect purchaser class in the long-running Batteries litigation. The firm successfully recovered $113.45 million for the class, with final settlements reached with all defendants in 2020. On Dec. 10, 2020, the court issued an omnibus order granting final approval to all settlements, a revised plan of allocation, overruling objections and granting attorneys' fees, and Ms. Scarlett argued the final approval on behalf of the class.
On Dec. 18, 2019, Ms. Scarlett was sua sponte personally appointed as one of the lead counsel in another antitrust action arising from the alleged reverse-payment settlement of a patent infringement lawsuit between brand and generic marketers of the diabetes drug Glumetza. Ms. Scarlett represents the direct purchaser class which was certified by the court on Aug. 15, 2020.
Ms. Scarlett is co-lead counsel representing workers in poultry processing plants who were victims of an alleged cartel to suppress wages and was also a critical member of the team that developed and filed In re Pork Antitrust Litigation, a case regarding pork product price-fixing, first developed and filed by Hagens Berman.
Shana is also heavily involved in cases regarding antitrust behavior in the turkey market, and was appointed lead counsel for the consumer class in a high-profile antitrust lawsuit against Facebook, alleging the social media giant violated antitrust laws through its deception data privacy productions, and its surveillance of consumers.
Antitrust Heavy-Hitters
Hagens Berman's antitrust legal team has been the driving force behind some of the largest anti-competition and trust-busting cases in world history. The firm's standout antitrust achievements include a $27 billion settlement in a lawsuit regarding Visa and MasterCard ATM fees, a combined $560 million in total settlements against Apple Inc. and five major publishing companies in a lawsuit regarding price-fixing of e-books, a $470 million settlement against the makers of LCD products as well as a $345 million settlement against the largest manufacturers of computer memory.
The firm's antitrust work spans many areas of interest, from college sports scholarships and likeness rights to consumer electronics, drug pricing, schemes affecting the cost of foods, illegal wage-setting and more. Hagens Berman's antitrust lawsuits have affected millions of individuals across the country, and the firm looks forward to continuing its fight to level the playing field, break up anticompetitive monopolies and build a fairer future.
Read more about Hagens Berman's antitrust litigation team and its track record of major victories and settlements.
# # #
About Hagens Berman
Hagens Berman is a global plaintiffs' rights complex litigation law firm with a tenacious drive for achieving real results for those harmed by corporate negligence and fraud. Since its founding in 1993, the firm's determination has earned it numerous national accolades, awards and titles of "Most Feared Plaintiff's Firm," MVPs and Trailblazers of class-action law. More about the law firm and its successes can be found at www.hbsslaw.com. Follow the firm for updates and news at @ClassActionLaw.
Media Contact
Ashley Klann
pr@hbsslaw.com 
206-268-9363