USC, Dr. Tyndall Sexual Harassment
DEFENDANT NAME: University of Southern California, Board of Trustees of the University of Southern California, George Tyndall, M.D.
STOCK SYMBOL:
CASE NUMBER: 2:18-cv-04258
CASE NAME:
COURT: U.S. District Court for the Central District of California
STATUS: Active
CLASS PERIOD:
LEAD PLAINTIFF DEADLINE:
DATE FILED: 05/21/18
COURT LOCATION:
CASE UPDATE
On October 19, 2018, hundreds of current and former students of the University of Southern California reached a proposed settlement in a class-action lawsuit against the university and Dr. George Tyndall for his alleged decades-long sexual abuse of patients that persisted despite USC's knowledge. The settlement provides for a $215 million common fund.
Under the stipulations of the proposed settlement, there exist three tiers of claims available to class members to apply for payments from the settlement fund:
Tier 1: Each Settlement Class Member, who can be identified through existing health center records, or who submits credible evidence of being a patient of Dr. Tyndall at the USC student health center for the period from July 14, 1997 through June 21, 2016, will be mailed a Claim Award in the form of a check for $2,500. In addition, Settlement Class Members can choose to apply for additional compensation through Tier 2 or 3.
Tier 2: Each Settlement Class Member has the option to submit an online or written claim form (the "Claim Form") describing her experience, the impact to her, and/or the damages she suffered. That Claim Form will be reviewed by a Court-appointed Special Master. If the Special Master determines that the Claim Form is credible, and that the conduct or statement(s) described fall outside the scope of accepted medical standards of care applicable during the relevant time, or that the conduct or statements are determined to otherwise be actionable, the claimant shall receive a Claim Award of no less than $7,500 and up to no more than $20,000.
Tier 3: Tier 3 is reserved for those Settlement Class Members who desire to provide further evidence of conduct by or statement(s) from Dr. Tyndall and their impact. Each Settlement Class Member who submits a Tier 3 claim will be interviewed by a forensic psychologist, or her team, or other experts, regarding the Settlement Class Member's experience and its impact on her. The expert will provide an assessment to the Special Master. Based on all information, the Special Master will determine whether the Claim Form is credible, the conduct or statement(s) described fall outside the scope of accepted medical standards of care applicable during the relevant time, or the conduct or statements were otherwise actionable, and based on an assessment of the emotional distress and/or bodily injury to the claimant, the Special Master will recommend a Claim Award of no less than $7,500 and no more than $250,000.
In class actions, the court must approve attorneys' fees and costs. USC and Dr. Tyndall have agreed to pay the attorneys' fees and costs up to $25 million in addition to the settlement fund. This means Class Members may apply for the compensation described above, which will not be reduced by attorneys' fees and costs.
The settlement is open to every woman who ever had an appointment with Dr. Tyndall, meaning many women who would have never have come forward may be awarded substantial compensation without having to go through the rigorous and much lengthier process of litigation.
We believe that among the best aspects of this proposed settlement for the class is that it gives you two things USC and Dr. Tyndall stole from you: privacy and a choice. Under this settlement, you have the benefit of participating as much or as little as you wish - the choice is yours.
Please contact us if you have any questions or concerns about this case. We will continue to update you as developments happen.
If you were violated by USC's gynecologist, Dr. George Tyndall, find out your rights »
USC failed to protect its students.
A PATTERN OF IMPROPER BEHAVIOR
According to recent investigations, Dr. George Tyndall, the full-time gynecologist at the University of Southern California's student health clinic sexually harassed, violated and engaged in wildly inappropriate behavior with female students who sought his medical care. News outlets state he saw tens of thousands of female patients during his time at USC. The university knew of his behavior since at least the 1990s.
Reports state Dr. Tyndall's behavior included inappropriate touching, unnecessary penetration with his hands, lewd comments, photographing hundreds of his patients, and other acts of sexual harassment. Some colleagues were concerned Dr. Tyndall targeted USC's Chinese students.
Hagens Berman believes those who were abused and harassed by Dr. Tyndall deserve payback.
USC'S COVER-UP
Official complaints of Dr. Tyndall's behavior began to surface at USC in the 1990s, but despite the university's knowledge of Dr. Tyndall's behavior, it did not report him to the agency responsible for protecting the public from problem doctors. USC did nothing, for decades, as more and more female students were sent into Dr. Tyndall's office.
Both patients and nurses at USC accused Dr. Tyndall of "creepy" behavior, including inappropriate touching of his patients. Still, despite this knowledge, the university balked, allowing him to continue to practice. Not until 2016 was Dr. Tyndall finally suspended after a nurse approached USC's rape crisis center. According to the Los Angeles Times, "...in a secret deal last summer, top administrators allowed Tyndall to resign quietly with a financial payout."
USC did not act on its knowledge of sexual harassment and the violation of its students by its own employee. USC did not notify Tyndall's patients or patients' parents when he was suspended. USC did not report Dr. Tyndall to the Medical Board of California.
SEXUAL HARASSMENT LITIGATION
Hagens Berman's attorneys are experienced in representing victims of sexual harassment and assault. The firm represents six women on behalf of a class of all victims who were harassed or otherwise assaulted by Harvey Weinstein, seeking to hold him and his co-conspirators accountable for a years-long pattern of sexual harassment and cover-ups.
Hagens Berman's attorneys also recently achieved a nationwide sexual harassment settlement on behalf of 16,000 women and also tried the first ever sexual harassment case in Washington state. Your claim will be handled by lawyers experienced in sexual harassment and abuse litigation.
KNOWING YOUR RIGHTS AND PROTECTIONS
If you experienced sexual harassment or other inappropriate actions at the hands of USC's Dr. Tyndall, contact our legal team. Our secure messaging service offers a safe space to those speaking out. Your information and comments will be sent directly to our legal team.
Hagens Berman has the knowledge, experience and resources. Our firm strives to protect the rights and safety of victims everywhere. Let us take a stand for you.
Hagens Berman's Sexual Harassment Legal Team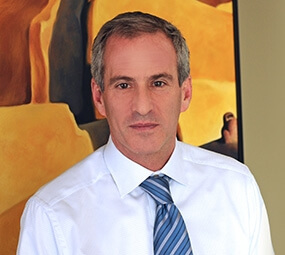 Steve Berman
Managing Partner
Elizabeth Fegan
Partner
Emily Brown
Associate
Shelby Smith
Associate
---
Hagens Berman purchases advertisements on search engines, social media sites and other websites. Transmission of the information contained or available through this website is not intended to create, and receipt does not constitute, an attorney-client relationship. If you seek legal advice or representation by Hagens Berman, you must first enter a formal agreement. All information contained in any transmission is confidential and Hagens Berman agrees to protect information against unauthorized use, publication or disclosure. This site is regulated by the Washington Rules of Professional Conduct.