Court
U.S. District Court for the Northern District of Illinois
Case Number
1:23-cv-02589
WHAT'S THE ISSUE?
Humira, the largest selling prescription drug in the world used to treat serious diseases like arthritis, plaque psoriasis, and Crohn's disease, costs 470% more today than when it was launched in 2003. Hagens Berman has filed a class-action lawsuit against AbbVie Inc., the manufacturer of Humira, alleging AbbVie engaged in a scheme to inflate the price consumers pay for Humira. AbbVie charges approximately $77,000 for a year's supply of Humira.
DRUG-PRICING FRAUD EXPLAINED
In the drug-pricing and distribution system, drug manufacturers often offer slightly lower prices to pharmacy benefit managers. The largest pharmacy benefit managers—CVS Health, Express Scripts and Optum Rx—together cover over 80% of the privately insured market, in total 180 million lives. In the case of Humira, the difference between the drug's list price and the price offered to pharmacy benefit managers is significant. Pharmacy benefit managers profit from this "spread" between prices, and in return, they grant formulary status to Humira, which makes insurance companies more likely to pay full price for the drug, meaning bigger profits for AbbVie. Those without insurance sometimes pay thousands for a single carton of Humira, and in 2020 alone, AbbVie raked in $16 billion in U.S. net revenue from sales of the drug.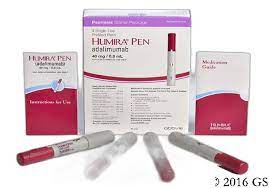 Hagens Berman believes that as the list price of Humira moves further and further away from the real price offered to pharmacy benefit managers, the list price becomes so misrepresentative it becomes fraudulent. Humira has become a poster child for drug companies' excessive, anticompetitive pricing. Big Pharma has recently sought to exponentially increase its profits on drugs that keep people alive, raising costs to consumers that are unrelated to any increase in production or research and development costs. Rheumatoid arthritis drugs have been a prime money-maker for Big Pharma
YOUR RIGHTS FOR FAIR DRUG-PRICING
Hagens Berman believes action must be taken for the millions of people living with arthritis, plaque psoriasis, ankylosing spondylitis, Crohn's disease, ulcerative colitis, and other conditions forced to pay fraudulently high prices or else forgo purchase of this medication at the whim of Big Pharma. The lawsuit seeks compensation for those who have paid prohibitively high prices for Humira. If you have purchased Humira either with co-insurance or at full price, you may have rights to compensation.
TOP PHARMA LAW FIRM
Hagens Berman is one of the most successful plaintiff litigation law firms in the U.S. taking on pharmaceutical companies, and has achieved total settlements valued at more than $325 billion, including settlements with some of Big Pharma's largest sellers and manufacturers over antitrust schemes, pay-for-delay, IP shams and other forms of wrongdoing that drive up the costs of prescription drugs for people who need them. The firm currently leads a class-action lawsuit against the manufacturers of insulin for a similar overpricing scheme.
NO COST TO YOU
There is no cost or fee whatsoever involved in joining this case. In the event Hagens Berman or any other firm obtains a settlement that provides benefits to class members, the court will decide a reasonable fee to be awarded to the legal team for the class. In no case will any class member ever be asked to pay any out-of-pocket sum.