Ohio State Wrestling Team Doctor Sexual Abuse
DEFENDANT NAME:
STOCK SYMBOL:
CASE NUMBER:
CASE NAME:
COURT:
STATUS: Investigation
CLASS PERIOD:
LEAD PLAINTIFF DEADLINE:
DATE FILED:
COURT LOCATION:
If you were violated by The Ohio State's wrestling team doctor, Dr. Richard Strauss, find out your rights »
Ohio State failed to protect its student-athletes.
OHIO STATE SEXUAL ABUSE
Hagens Berman is investigating reports of sexual abuse at Ohio State. Recently, multiple Ohio State wrestlers have stepped forward to reveal that "it was common knowledge" that Dr. Richard Strauss abused the university's wrestling team members for decades – from the mid-1970s to the late 1990s.
Wrestlers reported wildly inappropriate behavior from Dr. Strauss, including regularly showering with the team, groping them and excessive and inappropriate touching during appointments.
According to the wrestlers who came forward, other authority figures were aware of the ongoing and prevalent sexual abuse, including then-assistant coach (and current member of Congress) Rep. Jim Jordan (R-Ohio), who was reportedly told directly about the abuse by one of the wrestlers. Despite knowledge of Dr. Strauss' inappropriate behavior and violations of Ohio State's wrestlers, no action was taken to stop it.
Former Ohio State wrestlers report undergoing counseling to cope with the aftereffects of Dr. Strauss' inappropriate behavior and sexual abuse.
SEXUAL HARASSMENT and abuse LITIGATION
Hagens Berman's attorneys are experienced in representing victims of sexual harassment and assault:
The firm represents dozens of USC alumnae and students against the university, its board of directors and its former gynecologist, Dr. George Tyndall, for the sexual abuse of students at the university's student health center over a 30-year period and cover-up by USC.
The firm also represents 11 women on behalf of a class of all victims who were harassed or otherwise assaulted by Harvey Weinstein, seeking to hold him and his co-conspirators accountable for a years-long pattern of sexual abuse and cover-ups.
Hagens Berman's attorneys achieved a nationwide sexual harassment settlement on behalf of 16,000 women and also tried the first ever sexual harassment case in Washington state.
Your claim will be handled by lawyers experienced in sexual harassment and abuse litigation.
YOUR RIGHTS AND PROTECTIONS
If you experienced sexual harassment or other inappropriate actions at the hands of Ohio State's Dr. Strauss, contact our legal team. Our secure messaging service offers a safe space to those speaking out. Your information and comments will be sent directly to our legal team. Your protection is our firm's top priority. If you wish to remain anonymous in your potential case, Hagens Berman will request that the Court permit you to proceed anonymously as a John Doe.
Hagens Berman has the knowledge, experience and resources. Our firm strives to protect the rights and safety of victims everywhere. Let us take a stand for you.
Hagens Berman's Sexual Harassment Legal Team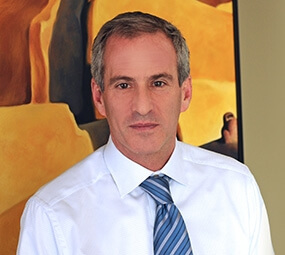 Steve Berman
Managing Partner
Shelby Smith
Associate
---
Hagens Berman purchases advertisements on search engines, social media sites and other websites. Transmission of the information contained or available through this website is not intended to create, and receipt does not constitute, an attorney-client relationship. If you seek legal advice or representation by Hagens Berman, you must first enter a formal agreement. All information contained in any transmission is confidential and Hagens Berman agrees to protect information against unauthorized use, publication or disclosure. This site is regulated by the Washington Rules of Professional Conduct.